Sedation Dentistry
In Kinston, NC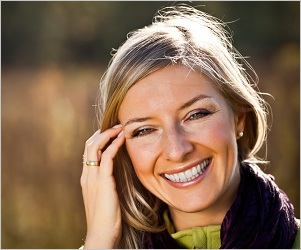 What is Sedation Dentistry?
Sedation dentistry is a process that reduces patient anxieties and helps put them at ease. Sedation dentistry involves using a mild anesthesia to alter perception and awareness, maximizing relaxation. You remain awake and conscious throughout the procedure. However, your central nervous system is calm and relaxed allowing for a more gentle experience. As a result, the dental work can be completed stress-free, and there is little or no memory of your treatment.
Who Should Use Sedation Dentistry?
If you feel anxious at the thought of your next dental procedure, sedation dentistry may be the right option for you. Don't let the fear of going to the dentist get in the way of your oral health. We offer solutions that are feasible for most individuals.
During Which Procedures is Sedation Dentistry Used?
Whether you are undergoing an extraction or another type of involved procedure, sedation dentistry will help you feel calm and relaxed. Sedation dentistry is also helpful in assisting younger patients, who may feel anxious or fearful when visiting the dentist.
Is Sedation Dentistry Safe?
For many patients, sedation dentistry is a safe option if you experience distress when undergoing dental procedures. Please consult your doctor if you have had a recent eye, ear or head injury, or if you been diagnosed with a lung or heart condition.
How Much Does Sedation Dentistry Cost at Carlyle Dental?
The cost for sedation dentistry varies depending on the extent of treatment necessary. We accept cash, MasterCard, Visa, and personal checks. Insurance is accepted, and we also offer financing through CareCredit®.
Why Choose Carlyle Dental for Sedation Dentistry?
Carlyle Dental offers a wide range of services, including Family Dentistry, Sedation Dentistry, Cosmetic Dentistry, Preventative Dentistry, Orthodontics and Restorative Dentistry. Regardless of your dental needs, Carlyle Dental provides a full range of treatments without stress or anxiety.
With financing and multiple payment options available, Carlyle Dental is ready and willing to work with you.
We offer cutting-edge technology in all of our dental treatments.
Most importantly, Carlyle Dental cares about its patients. We strive to create a welcoming atmosphere and a pleasant experience for our clients.
ADDITIONAL TYPES OF DENTISTRY