Invisalign
In Kinston, NC

What is Invisalign®?
Invisalign® is a modern process in straightening teeth. Carlyle Dental creates a custom set of aligners, made of smooth, comfortable plastic that is virtually invisible when worn over the teeth. These aligners gently and gradually shift your teeth into the desired position, giving you the results you desire.

What are the Benefits of Invisalign®?
No unsightly metal brackets are required, and no wires need to be tightened as with traditional braces making this a more comfortable alternative. The procedure consists of a new set of aligners that are inserted approximately every two weeks until the treatment is complete, straightening  your teeth gradually. With Invisalign®, most people don't even notice that their teeth are being corrected.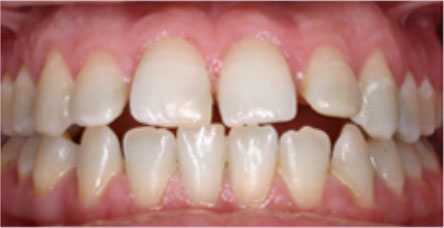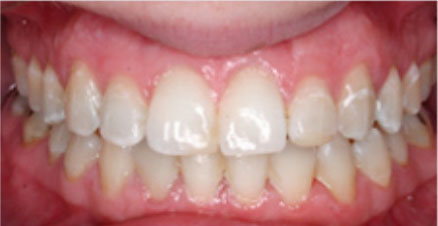 How Does Invisalign® Work?
Invisalign® can be used to treat a variety of dental problems. Invisalign® adjusts mild cases of crooked or protruding teeth, and can even address much more difficult problems, including:
Gapped Teeth: Gaps, spaces, or missing teeth can cause gum problems, and can increase the risk of periodontal disease.
Overbite/Underbite: These conditions are caused by genetics or poor oral habits, and can lead to tooth irritation and excessive wear on the teeth, ultimately leading to painful jaw problems.
Open Bite: Genetics or excessive thumb sucking can prevent teeth from meeting properly for an effective bite, which can lead to joint problems and speech impairment.
Crowded Teeth: This can lead to crooked teeth, as well as the accumulation of plaque that can cause tooth decay and gum disease.
Is Invisalign® Right for Me?
If you're frustrated with your smile due to gaps or crooked teeth, Invisalign® offers a quick and easy method to solve minor dental issues. Invisalign® can be utilized by both adults and teens, and offers a low-maintenance method of correcting common dental problems.
How Long Does Invisalign® Take To Straighten My Smile?
Patients considering Invisalign® can receive a comprehensive consultation with Dr. Carlyle in order to determine if they are a good candidate. Before and after pictures can provide helpful guidance regarding the potential results and how long they will take. An individual treatment plan will be designed, and a custom-made set of aligners will be created.
Invisalign® treatment has minimal impact on patients, and the aligners can be comfortably worn for the recommended 20 to 22 hours per day. Most patients wear aligners for approximately one year. This can vary depending on the issues that may need to be addressed. Carlyle Dental will perform occasional checkups to monitor progress. Since the patient's teeth are not covered with the wires and brackets of traditional braces, improvements are noticeable much sooner.
Not only will you experience cosmetic improvement, but the problems corrected with Invisalign® will have a positive effect on your overall oral and physical health.
Invisalign® Recovery
Once the last set of aligners has been removed, you will immediately see the improvement that will allow you to start enjoying your new smile. Some patients may choose the option to wear retainers as long-term, to help teeth stay in position. Dr. Carlyle can recommend what your best options are before, during and after the procedure.
How Much Does Invisalign® Cost at Carlyle Dental?
The cost for Invisalign® varies depending on the extent of treatment necessary. We accept cash, MasterCard, Visa, and personal checks. Insurance is accepted, and we also offer financing through CareCredit® and Compassionate Healthcare Services®.
Why Choose Carlyle Dental for Invisalign®?
Carlyle Dental offers a wide range of services, including Family Dentistry, Sedation Dentistry, Cosmetic Dentistry, Preventative Dentistry, Orthodontics and Restorative Dentistry. Regardless of your dental needs, Carlyle Dental provides a full range of treatments without stress or anxiety.
With financing and multiple payment options available, Carlyle Dental is ready and willing to work with you.
We offer cutting-edge technology in all of our dental treatments.
Most importantly, Carlyle Dental cares about its patients. We strive to create a welcoming atmosphere and a pleasant experience for our clients.