Cosmetic Dentistry
In Kinston, NC
View our Kinston, NC Cosmetic Dentistry Before and After Pictures
Carlyle Dental offers cosmetic dentistry to the residents of Kinston, Goldsboro, Greenville and the surrounding areas of North Carolina, specializing in a number of dental techniques to enhance the beauty of your teeth and smile. If you are unhappy with how your teeth look, cosmetic dentistry can not only improve the appearance of your smile but also improve your dental health.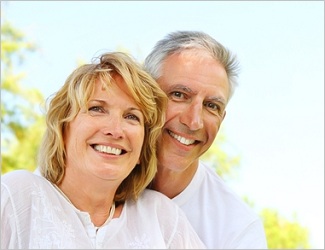 What is Cosmetic Dentistry?
Cosmetic dentistry addresses a multitude of common procedures, including crowns, porcelain veneers, bonding, and implants. Cosmetic dentistry can repair crooked or missing teeth, smooth surfaces and balance teeth color, all while strengthening your teeth, improving their appearance and increasing your overall dental health.
Why Cosmetic Dentistry Makes You Smile
Whether you would like to quickly brighten your smile through teeth whitening, or if you need a full mouth restoration, Carlyle Dental offers residents of Kinston, Greenville and the surrounding areas of North Carolina, a cosmetic procedure that will help improve your look, as well as your smile.
Cosmetic Dentistry Options at North Carolina
How Much Does Cosmetic Dentistry Cost at Carlyle Dental?
The cost for cosmetic dentistry varies depending on the procedure and the extent of treatment necessary. Our methods of payment include cash, MasterCard, Visa, and personal checks. Insurance is accepted. We also offer financing through CareCredit® and Compassionate Healthcare Services®.
Why Choose Carlyle Dental for Cosmetic Dentistry?
Carlyle Dental offers a wide range of services, including Family Dentistry, Sedation Dentistry, Cosmetic Dentistry, Preventative Dentistry, Orthodontics and Restorative Dentistry. Regardless of your dental needs, Carlyle Dental provides a full range of treatments without stress or anxiety.
With financing and multiple payment options available, Carlyle Dental is ready and willing to work with you.
We offer cutting-edge technology in all of our dental treatments.
Most importantly, Carlyle Dental cares about its patients. We strive to create a welcoming atmosphere and a pleasant experience for our clients.