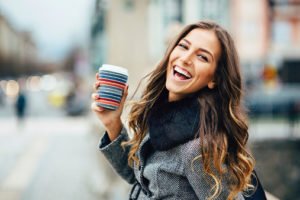 If you are local to Winterville, NC you may know it can be difficult to find a great local family dentist when there are so many to choose from! Luckily, you can stop searching because Carlyle Dental is available to you and located just a short drive away in Kinston, North Carolina. At our office, we understand the importance of finding a caring dentist for both you and your family's needs.
At Carlyle Dental, our owner and operator Dr. Carlye has been specializing in treating patients with negative dental experiences for over 18 years. He is licensed in North Carolina, board certified for Sedation Dentistry by the NC State Dental Board and a member of the American Dental Association, American Academy of Implant Dentistry, NC Dental Society, NC Dental Association, NC Center for Cosmetic Dentistry and Doc Sedation. Dr. Carlyle takes great care of his patients and understands that there is more to it than just a "dental visit." He wants to build trust and grow personal relationships with his patients so that they feel comfortable each time they step foot through the door.
At Carlyle Dental, we offer the following treatment services to our patients:
General Dentistry options:
Dental Crowns and Bridges
Dental Cleanings
Dental Fillings
Dental Implants
Dental Sealants
Dentures and Partials
Periodontal Therapy
Root Canal Therapy
TMJ Treatment
Tooth Extractions (including wisdom teeth)
Cosmetic Dentistry options:
Porcelain Veneers
Tooth Colored Fillings
ZOOM Teeth Whitening
Dental Bonding
Invisalign Treatment
Porcelain Crowns
Sedation Dentistry: We know that dental work is not everyones "cup of tea," which is why we provide sedation dentistry in our office. Specifically, sedation dentistry may be used for many of our different treatment services we provide, which may be anywhere from a filling to a tooth extraction. You will remain awake and conscious throughout a procedure but will be much more relaxed in the dental chair at the time.
Please Contact Carlyle Dental Today:
If you would like more information or are interested in making a dental appointment with our office, please contact us today! We look forward to hearing from you and taking care of your dental needs.