I can't tell you how many times I heard the excuse " The reason I haven't been going to the dentist for the past 10 years is that I haven't had dental insurance."  I hear it all the time as I am explaining a $5000-10,000 treatment plan during a conference with new patients.  I almost always respond that their car insurance doesn't cover the cost of routine maintenance like changing the oil or rotating the tires on their car every 3000-5000 miles but most of them respond that they do it anyway!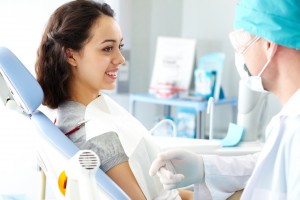 Why do they do routine maintenance on their car but not their mouth?   Most people don't because they are scared that the dentist may find something wrong that leads to more visits and increased costs. In theory, their thinking may be true, but in reality going to the dentist regularly saves in the long run because the dentist can catch things like cavities or gingivitis before they turn into bigger ticket items like crowns or periodontal disease treatment.  Regular maintenance on your car prevents engine wear and tear that leads to complete overhauls!
Most people don't realize how much dental insurance costs them.  The typical plan costs about $30 per month or $360 per year. That is about the same as what it would cost for two routine cleanings and x-rays per year!  But what if you break a tooth?  Well, that insurance plan will probably only cover 50%. So, if the crown costs $1000, the insurance pays half and the patient pays half.  Then factor in all those years of paying premiums and not using it.  The end result is you will wind up paying thousands more in premiums than if you would have just paid cash up front for every visit!
I had a patient in the office today, and we were discussing a treatment plan that totaled $8000.  He had been paying $30 per month for insurance for over 10 years.  That's $3,600 in premiums.  Most would think that's less than the cost of the plan, but in reality,  it's the same because the patient would have to pay half, also!  But even more importantly, we would not have been discussing extracting 20+ teeth and wearing dentures either!
So, the next time you need to go to the dentist, take time to go, pay cash for your visit, and get a 10% discount.  Also, ask about how your medical insurance can help reduce your dental bill at Carlyle Dental or come to to our open house discussions at our office to find out more on how to save money at our office by using your medical insurance.
Ricky Carlyle, DDS