As mentioned in our last blog, there are a lot of new and exciting things happening at Carlyle Dental.  One of the most exciting is the upgrade from the traditional Panorex X-ray to the Planmeca 3D Conebeam.  This new machine allows us to take 3 dimensional x-rays of the whole face with ultra-low dose radiation that is less than the tradition bite wing x-rays. Within 10 seconds we are now able to see intramural structures in 3 dimensions instead of 2D.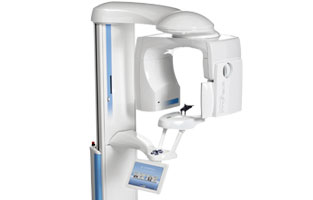 This state-of-the-art equipment allows us to diagnose your teeth with incredible detail, and we can detect pathology that standard x-rays simply do not show. It also helps us to simulate implant placement and other treatment so that we can have the utmost confidence in the outcome of our procedures and in the health of your mouth!  We have already diagnosed tooth, jawbone, and sinus pathologies that we would have never seen on a traditional x-rays.
Now, there is no more guesswork when placing implants. We know exactly what we will find before we start.  This means quicker procedures, less post-operative discomfort, and more success over our already 98% success rate on implants!
At Carlyle Dental it is our commitment to provide the most technologically advanced procedures available to our patients.  Call today to find out if 3D Cone Beam technology can help in your treatment.