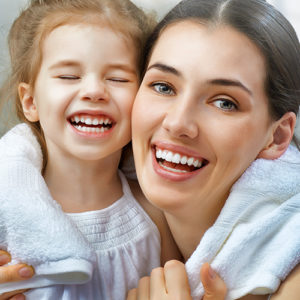 Has finding a dentist been a challenge for you? Well, it doesn't have to be a problem any longer! At Carlyle Dental located in Kinston, North Carolina, we are just a short drive away from the Ayden, North Carolina area. At Carlyle Dental, we are a local family dental office who proudly serves the wonderful people of the Eastern North Carolina area. Our lead dentist, Dr. Carlyle has been serving patients for over 18 years, where he is licensed in North Carolina, board certified for Sedation Dentistry by the NC State Dental Board and a member of the American Dental Association, American Academy of Implant Dentistry, NC Dental Society, NC Dental Association, NC Center for Cosmetic Dentistry and Doc Sedation.
At our office, you can expect to find dental services that involve general dentistry, cosmetic dentistry, and sedation dentistry. General dentistry services involve treatment options like fillings, crowns, tooth extractions, dental implants, root canal therapy, dental cleanings, TMJ treatments and many more. Cosmetic dentistry may appeal to you if you are interested in teeth whitening or a smile makeover involving porcelain crowns or veneers. If a smile makeover is something that sounds like something you would like more information about, Dr. Carlyle would love to speak more with you regarding what this treatment procedure may involve! Please contact our office to schedule a visit today for more information about smile makeover cases.
Lastly, we offer sedation dentistry in our office which can be great for those who may be more fearful of the dental office. Dr. Carlyle has years of experience working with patients so he understands that not everyone is fond of the "dental chair" and that "dental anxiety" exists. This is why we offer sedation dentistry in our office to help put our patients at ease in the dental chair. Patients of different ages may use sedation dentistry as a helpful tool to get through various dental procedures whether it involves a small filling or a tooth being extracted.
Call Carlye Dental Today:
If you are local to Eastern North Carolina and looking for a family dentist close to Ayden, North Carolina, Carlyle Dental is the office for you! We gladly offer new patients in our office and understand the importance of getting a dental appointment quickly, which is why we would not have you wait longer than 1 week for an appointment. Please call our office at 252-624-9698 or contact us here online for more information.